William Temple, 98th Archbishop of Canterbury
Archbishop Frederick Temple
William Temple was born on 15 October 1881 at The Palace, Exeter, residence of his father Frederick Temple (1821-1902), then Bishop of Exeter (and himself later Archbishop of Canterbury). He was educated at Rugby (where his father had been headmaster) and Balliol College, Oxford. At Oxford he was President of the Union and showed an interest in social issues by working at the university settlements in Bethnal Green and Bermondsey.
On graduating, he took a post as Fellow of Queen's College where he became involved in the Workers' Education Association (founded by the great Christian Socialist FD Maurice), being it's president from 1908 to 1924, and the Student Christian Movement. He was ordained in 1909 by Randall Davidson, Archbishop of Canterbury (after the Bishop of Oxford demurred because of Temple's views on the Virgin Birth). He was headmaster of Repton School from 1910 to 1914. In 1915 he was appointed an honorary chaplain to the King and in 1916 he married Frances Gertrude Acland. He was a secretary of the mid-war National Mission of Repentance and Hope and a leader of the Life and Liberty Movement,
an unofficial body designed to stimulate change in the governance of the Church of England
.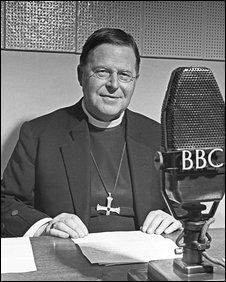 He was appointed a Canon of Westminster in 1919, and in 1920, Lloyd-George nominated him Bishop of Manchester (which gave him a seat in the House of Lords in 1925). Here he became involved in the ecumenical movement and attended the Faith and Order Conference at Lausanne in 1927 and was chair of the Conference in Edinburgh in 1937 - he was later to be instrumental in founding the British Council of Churches and eventually the World Council of Churches. In 1929 he was enthroned as Archbishop of York.
A member of the Labour Party from 1918 to 1925, he was one of the leading voices of social Christianity in England - he led the Oxford Conference on Church and State in 1937 and the Malvern Conference of 1941, in 1932 he was chosen to preach at the opening of the Geneva Conference on disarmament. His most influential work was his 1942 book
Christianity and the Social Order
.
In 1942 he became the 98th Archbishop of Canterbury. Before his early death in 1944, Temple did much as one of the moral leaders of the country in wartime, though his did, of course, court controversy with those who prefer the church not to stray into the political arena. He spoke in favour of reform of the banking system and was one of the movers behind the Education Act of 1944 and the establishment of the Welfare State. He spoke out against antisemitism and was a founder of the Council of Christians and Jews.
He died at Westgate-on-Sea, Kent, on 26 October 1944. He is regarded by his admirers as one of the greatest leaders of the Church of England.