I'm having serious medal-withdrawal symptoms at the moment, and am feeling accordingly grumpy.
Today was day one of one of
DNW's
quarterly sales (the big one before the OMRS Conference) and I was prepared to settle down in front of the laptop for seven hours of LiveBid. I can't afford to buy anything, so I might as well watch, eh?
Unfortunately, The Wife (Who I Love Dearly) decided that it was necessary to do an on-line shop. This also takes seven hours, but involves a lot more swearing than heard at DNW. I suppose I accept her point that we need to eat - but if we didn't buy food, I might be able to afford medals...
Instead I walked the dog and made myself useful in the garden. I don't feel any sense of achievement though. Under the new austerity measures, I couldn't even go to the Red Roaster and get a caffine fix.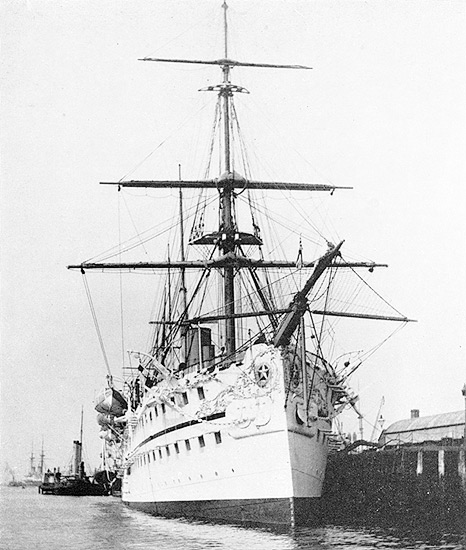 HMS Malabar
There were a couple of lots I was interested in (in an academic way, what with having No Visible Means of Support):
Lot 115
Egypt and Sudan 1882-89, dated reverse, no clasp (A. Robb, Cooper, HMS
Malabar
) edge bruising, contact marks, nearly very fine
£70-90
Went for £160 hammer, which is what I would have paid (as I've said before auctioneer's estimates 'tend' towards the low side- £70-90 is what you might have expected to pay ten years ago). I hadn't done any research on him, but Cooper is a nice rate. He might have been any one of several Alexander Robbs in the navy at the time. HMS
Malabar
was a troopship - quite a nice looking one. I have a soft spot for mid to late nineteenth century shipping.
Lot 560 - Books
Trendell, A. J. R., The Colonial Year Book 1892; Mercer, Harding & Gent, The Dominions Office and Colonial Office List 1931; [H.M.S.O.], The Colonial Office List 1960; Hertslet, G. E. P. (Editor) The Foreign Office List (4) 1938; 1944; 1947; 1950; Walford, E., The County Families of The United Kingdom 1873; Kelly's Handbook to the Titled, Landed and Official Classes (3) 1904; 1964; 1969; Debrett's Peerage, Baronetage and Knightage (2) 1893; 1906, Who's Who 1946; some volumes damaged, badly worn, poor and better condition (14)
£30-40
It seemed an interesting mix. Went for £75 hammer, which is the retail price of a decent second-hand copy of one of the Debrett's
I haven't had the heart to have a proper look at how anything else sold today. Nobody's flagged anything particularly remarkable over on the
British Medals Forum
.
Tomorrow it's groups and gallantry, including the RC Witte collection, I've
posted about previously
. Expect some Big Money to be spent.